More reasons to get excited for back to school season, brought to you by the hard-working team at Permission Click. In the coming days, we are rolling out new features.
Shopping Cart Update
Parents will have a shiny new experience when purchasing items on your forms. With our old purchasing experience, if a parent wanted to select two different types of pizza they would need to purchase two different items. Our new Shopping Cart experience improves on this significantly.
Start by selecting the amount you would like to purchase. Once an amount is selected, our form is built to ask additional questions. Once a choice has been made, parents can add the item to their cart. A cart preview will appear at the bottom of the page and they can add additional items if they would like by selecting a new amount and option.
Bulk Actions
With our old Response Manager, you were limited to interacting with a single response at a time. Thanks to Bulk Actions, that's about to change!
Select any number of responses from your form by clicking our brand new checkbox.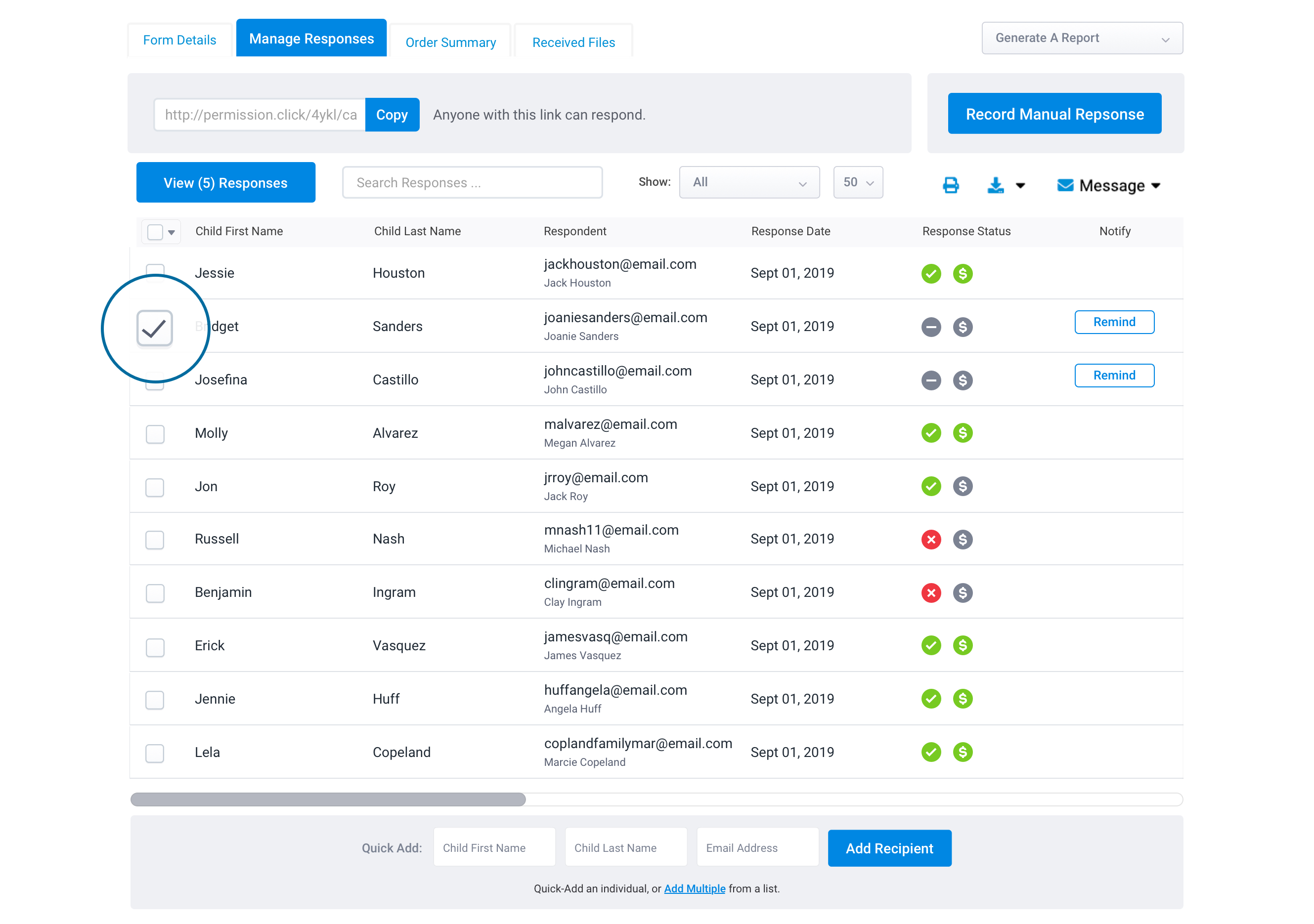 You can also select everyone by clicking the checkbox at the very top.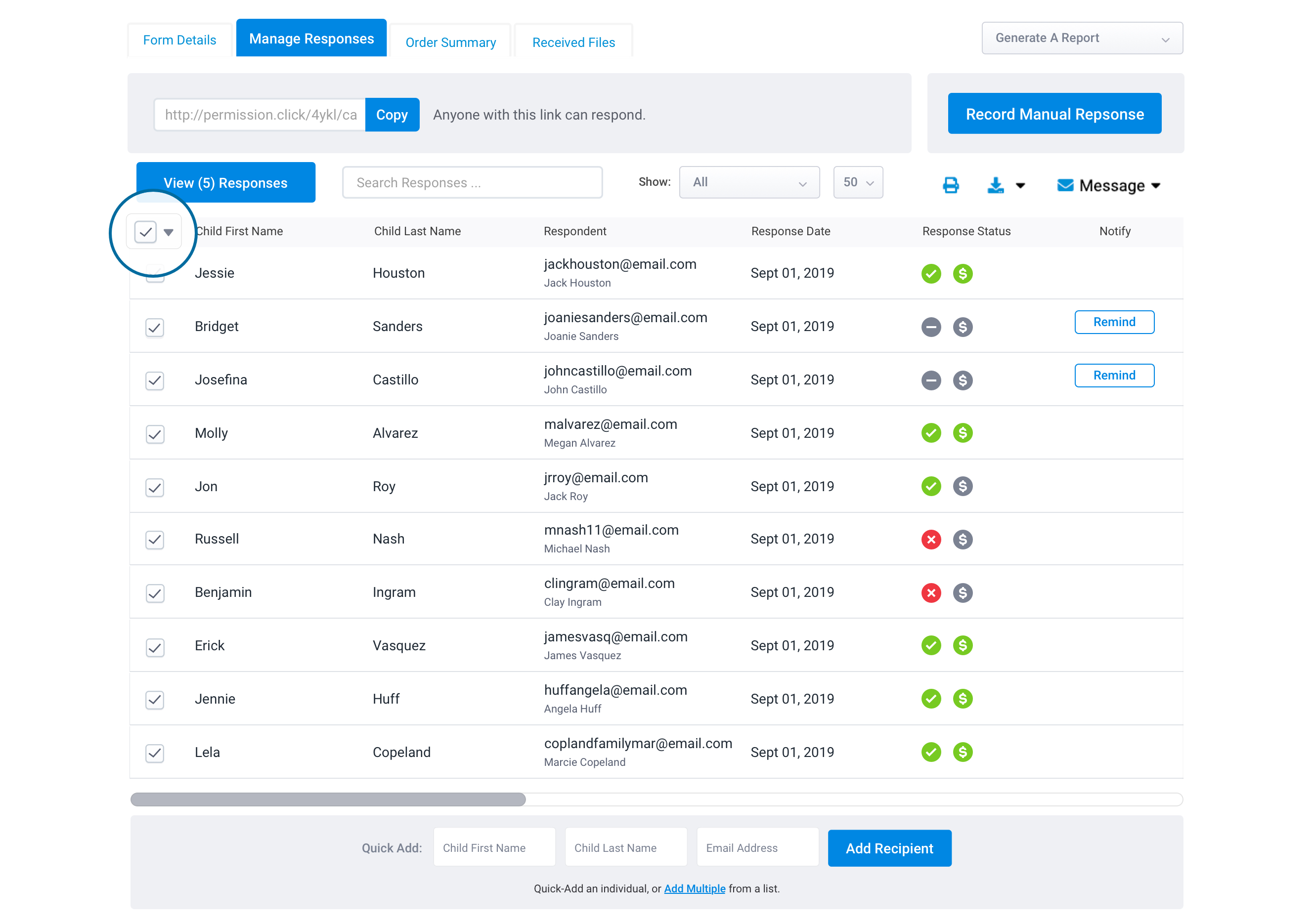 Once you've made your selections, click on the button above called "View # Selected Responses" to open up the Bulk Actions windows.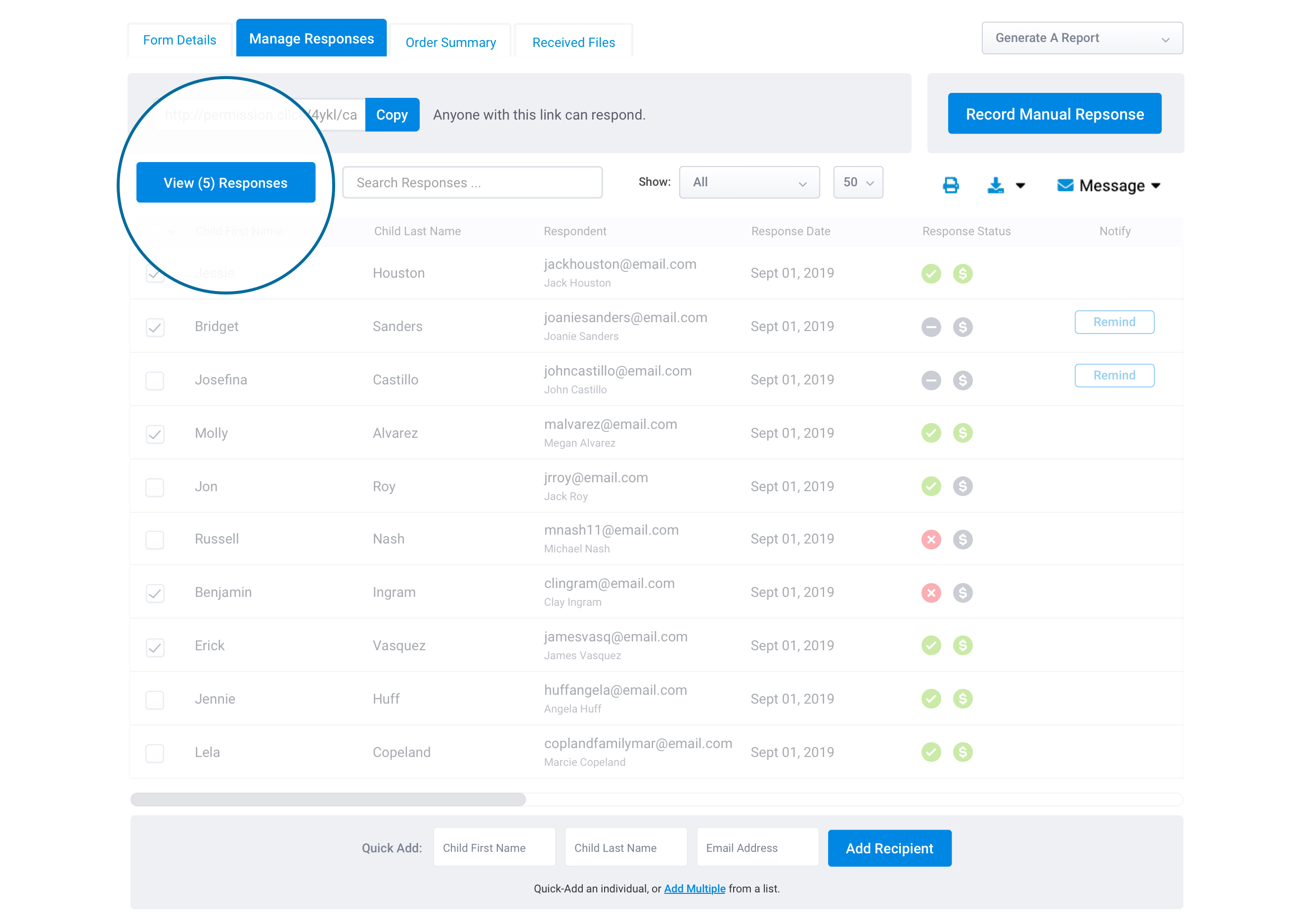 From here you can bulk print, view, cancel responses, download PDFs and more.
Report Changes
You'll find a few changes in your reporting, including some handy new roll up information that should help save some mental math in day to day activity, while also paving the way for some very exciting new advances in the payment collection capability of Permission Click. Most notably, fees and taxes are now assigned at order level and no longer split out at ticket/item level.
We hope you are as excited about Permission Click's new features as we are! If you have any questions, please respond to this email or give us a call at 1-844-737-PERMISSION.
Happy Back to School,
The Permission Click Team